Alfa-Oil-Service
Currently, there are 7 employees in the company, excluding temporary staff. Two technical sciences PhD and one geological-mineralogical PhD work in the R&D department.
All technicians responsible for conducting a well treatment have a higher profile education in terms of development and operation of oil and gas fields and have extensive practical experience. The average age of employees is 46 years old.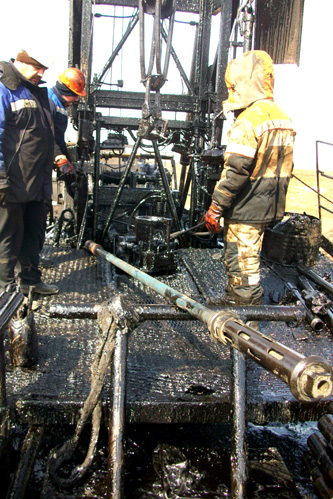 Where can we be helpful?
There are no stringent requirements to the oil-field. The technology has shown to be successful both in carbonate and terrigenous reservoirs.
In general, the most suitable for processing will be oil formations with heterogeneous reservoir properties, in which the layered production of moveable oil reserves
occurs, as well as the formation after hydraulic fracturing treatment that have reduced their production rate, mainly due to pore clogging of a bottom-hole zone (wells for repeated HF).
There are some significant limitations for the selection of wells:
- is absence of drainage channels formation of a water breakthrough that has a technogenic nature
- is absence of cross flows behind the casing and intrastratal water flows. An important aspect for the success of processing is a sufficient level of the current reservoir pressure in the well.
It's decline more than 50% of the initial figures - is a very negative factor for the success of the treatment.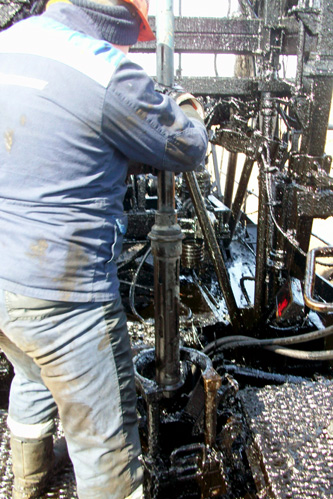 Effectiveness
It depends primarily on the correct selection wells and it's potential.
Increase of fluid inflow and BOPD depends on many factors and ranges from 63 to 252 bbl/day and 30 to 262 bbl/day.
The maximum duration of the effect is about 18-20 months, with an average of 6-8 months.
In the case of high-viscosity oils and a send problem it requires complex action using reagents and RIH/ROH operation to clean the equipment.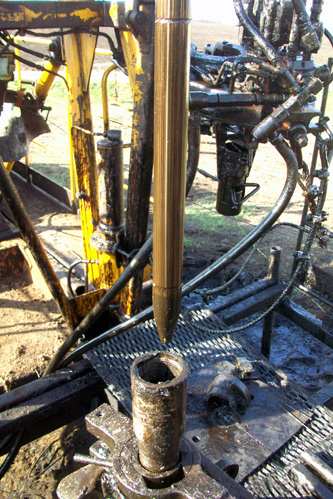 Technology implementation
By now we have successfully carried out pilot projects using this technology in two different companies in different regions of Russia, with achievement of planned results
In the Volga region the technology has been fully implemented.
In Khanty-Mansiysk District the engineering report is going to be finished soon. The technology confirmed to be successful and recommended for implementation
Патенты
(полный список патентов ниже)